About Us
Strawberry Tags Enterprise (Reg. No. 001915001-W)
Started by Sis Stoberi (strawda) in 2008/2009 with help from her siblings here in KL & Illinois, USA.. At first, she only done this business as her side income 'coz they love to travels & shopping a lots...
Now,
Sis stoberi (under Strawberry Tags Enterprise / owner)
run this business for serious; assisted by
Faruq Strawberry-Tags in Illinois
&
Ted Strawberry-Tags
. And trying hard to turn her business huge.. soon.."
# Who is Sis stoberi?
A BIOCHEMIST who previously working as Admin Executive cum Investment Officer & IT officer... Workaholic.. working 6-7days perweek, almost 14 hours perday & she love it.. until suddenly she has been diagnosed with tumor... Her life turned upside down...

This bring her to work from home...and here.. A serious business lady was born.. from biochem to business? crazy meh? hehe..

Sister's Blogshop (Ted Strawberry-tags):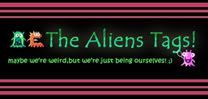 Vote us!
Strawberries are Drawing their Cute lil Maps...
~ WestCoast, USA
~ Cleveland, Ohio, USA
~ NY & DC, USA
~ Chicago, Illinois, USA
~ Bali, Indonesia
~ France
~ Beijing, China
~ Bandung-Jakarta, Indonesia
~ Padang/ Bukit Tinggi, West Sumatera
~ Phuket, Thailand
~ Singapore
~

Next:
LA/Illinois (May to June)
done
~

Next Cargo Stocks:
arrived
P/s:




(1)

One of us still living in Illinois & another one in LA.
(

So we able to buy original stuffs from State..

)

(2)

We also still have links at US & Indonesia
ANY Q's??
hmm... Do e-mail or chat with us...
We'll try our best to respond A.S.A.P. Thanks!
Contact number (SMS Only)
H/P No:
016-3555758
Time:
9 am - 8.30 pm (Mon-Fri)
9 am - 1 pm (Sat)
8 pm -11 pm (Sun)
CLOSED for a while due to pack schedule.. (will reply e-mails and bookmark to do list from e-mails..)